An old adage says "Death is inevitable, and is a journey every human will take." Indeed, life and death have been twins with one that gives a smiling face and the other side that brings sorrows. Ghanaians have been thrown into a state of shock and mourning after a sad news broke out. Sadly, the nation has lost a lot of talented musicians and actresses, and competent leaders and politicians.
A while ago, the sad news hitting the desk of Ghana_News has it that, Ghanaian high life legend, Nana Kwame Ampadu has passed on. Reports from reliable sources has it that, the legendary Nana Ampadu kicked the bucket earlier today at the Legon Hospital at the Greater Accra Region.
Obviously, the news of his demise has set social media in tears as many prominent figures have expresed their deep condolences to his family. His prowess in singing and his choice of words makes him unique in the industry. Since his inception into limelight in 1967, the beauty of his voice recorded in songs raised his name over the clouds.
He has over 800 songs to his name including the popular EbiTeYie and other popular ones, which are even played at funeral in recent times. The legendary musician also bagged many accolades with his African Brothers Band.
Pictures trending on social media captures some Ghanaians thronged in his house to console the family and express their condolences. As we communicate now, the cause of his death according to sources revealed that he was seriously sick where he was taken to the Legon Hospital for treatment. Unfortunately, the 76 year old 'musical-god' died while receiving treatment. Stay tuned for more information as Ghana_News digs deep to find out the actual cause of his death.
Read some sad reactions from Ghanaians below;
ad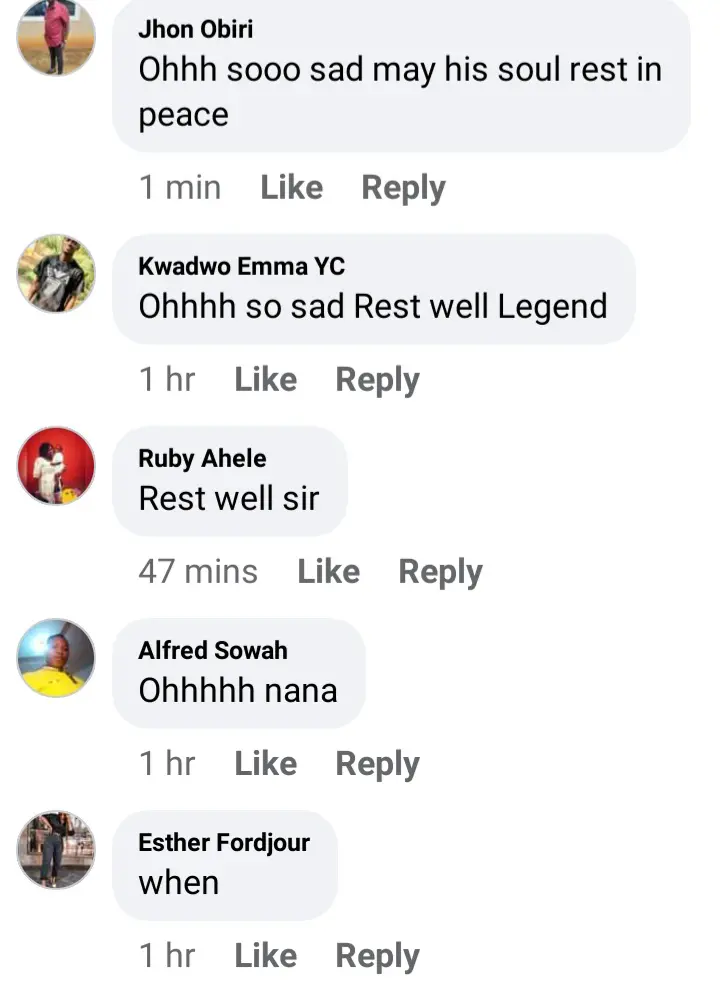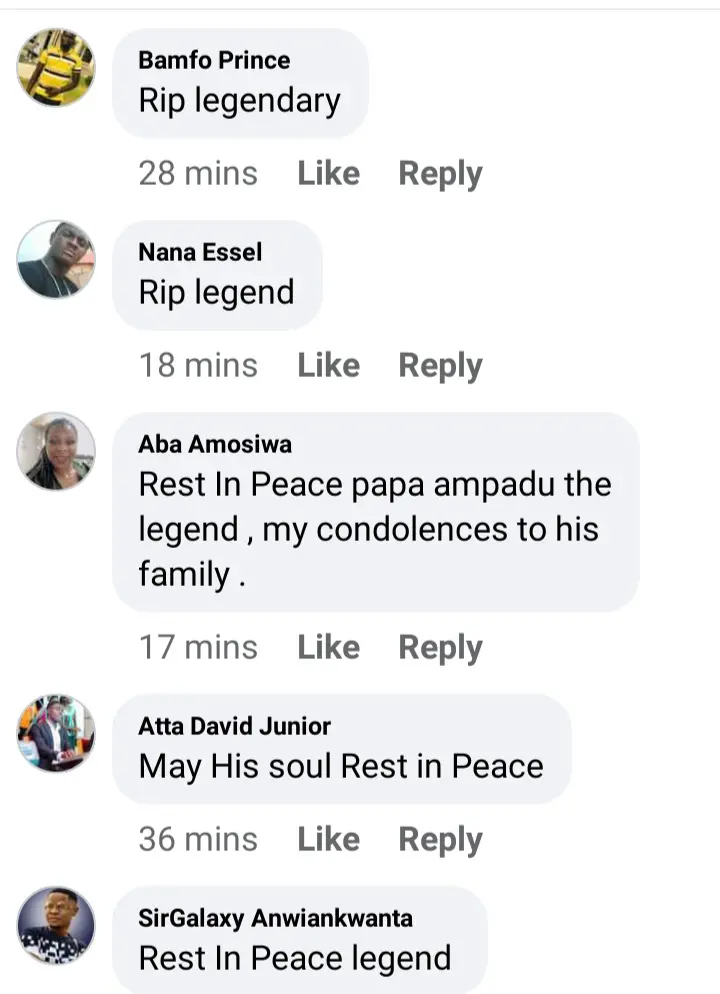 Until then, we say Rest in Power and Peace, Legendary Kwame Ampadu. Your contribution to lives and the music industry will be etched deeply in the historical annals of the country.
Credit: 3News
ad

ad